116℉
Click here to join our Warm Gift Giving Campaign, it's free.
Gift the Long-Lasting Hold of 116℉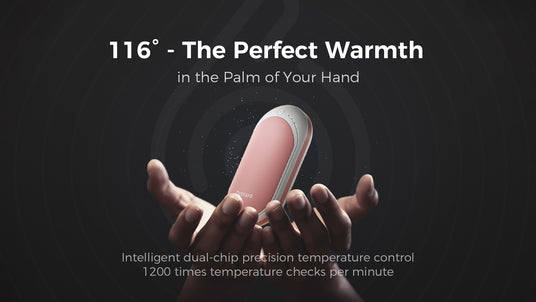 What 116° feels like
A sustained, comforting warmth that is always just right.
Lottery and Share rules
Lottery detailed rules
Fill in your basic information and make sure it is accurate and complete.
Submit your participation information.
116, 1116, 2116, etc., will be chosen as the lucky recipients of our hand warmers.
Prize redemption process:

We will notify the lucky ones via email, please make sure the contact information you fill in is valid.
The lucky winner needs to reply within the specified time and provide necessary information so that we can distribute free hand warmers.
Rules for Sharing Pictures
Share the moments using your Ocoopa hand warmer with us! Send your photos to our email at support@ocoopa.com. Once approved, your shared moments will be showcased on our website's photo wall. If your submission stands out, we'll gift you a rechargeable Ocoopa hand warmer. We assure you that we will never misuse your photos.
Please make sure your photos are clear, non-infringing, and contain only you.
Each user can only participate in the activity once per shopping order.
We will randomly select a number of lucky users from all participating photos.
The selected user will receive a free order or an extra hand warmer as a reward. The specific reward will be confirmed when the winner list is announced.
Ocoopa social responsibility and sustainability