Pocket hand warmers are great for keeping your hands warm and cozy in the cold winter. They can help prevent frostbite and keep your fingers flexible, which is important for certain activities like skiing or snowboarding. 
IN WORK
Having early starts for work on foot. There is no doubt that it is very cold outside in winter.
Train commutes. Seriously trains can be cold and draft filled with doors regularly opening and closing.
Bus commutes. Similar to trains with regular stops, even with heating can be difficult to stay warm.
When commuting in the above ways, using Pocket hand warmers can keep you warm well.
IN SPECTATING SPORTS
Love watching sport in the great outdoors rain hail or shine? Rugby, Rugby League, and Soccer are all played in stadiums. What they all have in common is the cold weather!
Kids sport. When you have kids playing winter sports and potentially have to be standing out at the fields or courts for hours, Whether it's netball, hockey, soccer, rugby, or rugby league, pocket hand warmers can make it easier for everyone.
IN PLAYING SPORTS
Playing Golf. It can be chilly cause it's early morning starts, and triathlon training also tends to happen a lot early in the morning.
Doing Snow Sports skiing, snowboarding, snowshoeing, cross country skiing, it can be hard to warm up and stay warm.
Cycling can be freezing at speed in winter also.
Running or marathons. Especially training in cold weather can be tricky. Pocket hand warmers will do you much favor.
IN OUTDOOR ADVENTURES
The air can be very fresh and can be super cold.
Motorbike riding. Whilst your hands are on the handlebars, the best thing about pocket hand warmers is that by putting them in your pockets they keep your core warm.
Outdoor holidays. Whether you are camping in a tent or caravan, Pocket hand warmers help you to stay warm and have fun exploring the outdoors!
Fly Fishing can be a great sport, especially in Alpine regions. However, it requires you to stand still for long periods. Pocket hand warmers make it easier to make your hands warm.
Except in these occasions, pocket hand warmers play an important role. Here are three questions that can help you better understand the importance of pocket hand warmers in winter.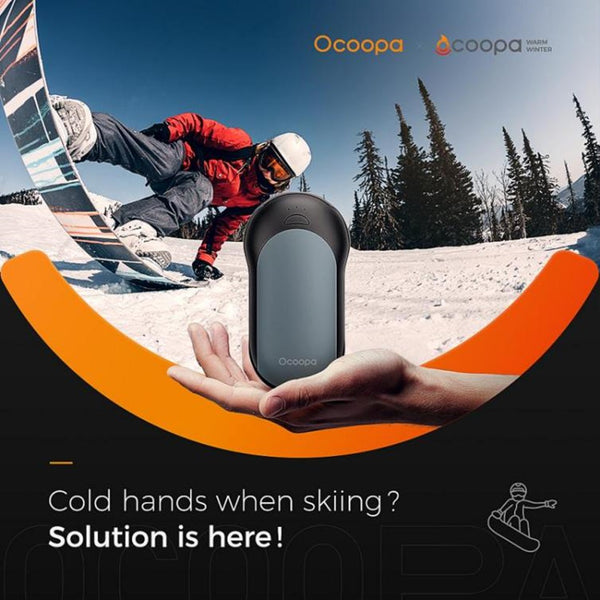 Can you put hand warmers in pockets?
There are many different types of hand warmers on the market, not all types of hand warmers can be pocketed, but most rechargeable hand warmers with guaranteed quality can be pocketed. Turn on the rechargeable hand warmers, and the whole pocket will become warm in a short time.
How long do pocket hand warmers last?
Different brands of hand warmers have different battery life, among which the world's first modular rechargeable hand warmer, the Ocoopa Union 5s, is equipped with a 21700 battery cell with a capacity of 10000mAh, leading to a 20% improvement in energy density. It comprises a Union core- a 10000mAh battery bank and a Union case. It enables you to replace the battery or heat casing as needed. And it can deliver heat for up to 15 hours and accompany you throughout the day.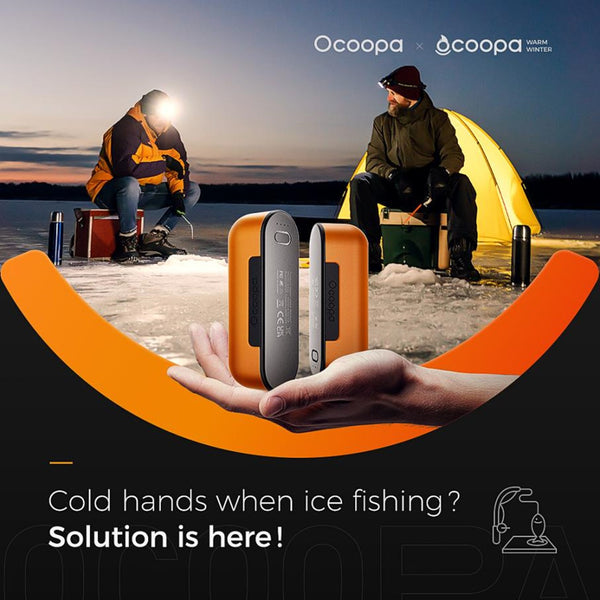 Where can rechargeable hand warmers be used?
Pocket hand warmers are so versatile that you can quite literally use them every day. Keeping a stock of them conveniently at home, in your car and even taking them on holiday will help you to make the most of your daily life. Here is several scenarios pocket hand warmers can be your new best friend in winter.
All in all, the rechargeable pocket hand warmers are very useful in winter, try it and you will find some magic!