Winners announcement of weekly Luckydraws from Ocoopa website subscribers
In 2020, we received 34869 reviews of our hand warmers. Thanks for your praise and encouragement. What's more important, your complaints and suggestions show us the way. In new 2021, we will bring here what you want, a powerful hand warmer which is IP45 waterproof and dustproof and crack-resistant. If you want to be the lucky one to try H01-PD Pro for free, subscribe our website now!!! There will be 2 lucky winners every week.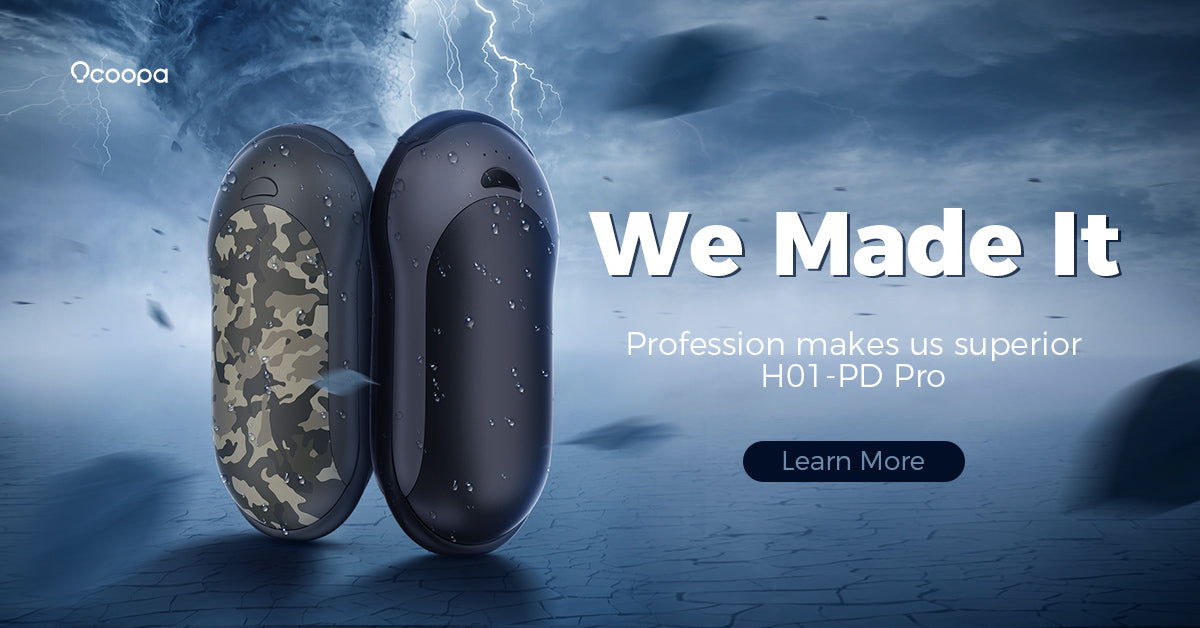 Winners Announcement - 20211204
beans.o.ra**@gmail.com
ktm**82@gmail.com
Giveaway ended.
Leave a comment
Comments will be approved before showing up.